The likes of everyone is an expert at handing out wonderful advice they don't abide by themselves. I'd be in that category. I am even adept at advising myself on things I should and shouldn't do, and to my detriment I continue to fail to acknowledge and follow such sterling quality advice.
Another human ailment I suffer from is an over abudance of regrets on times and actions long gone by. I'm particularly prone to it now, as I have lamented somewhat in the past few posts. Even when we are at our best it's mistakes and poor judgement from some action fifteen years before that we look to when we're looking for something to find fault with ourselves.
So what's better than both of these on their own? Well it's the two combined of course.
On my twitter feed the other day and image emerged from Vanity Fair.
And it got me thinking. Because, first and foremost, I'm not that old. Secondly, I don't really believe that advice would have changed much of how I acted. I don't think I ever went about looking for advice, at least not from people who would have been in a good position to offer it. I think that I must have been always bullheaded in my own determination to become what I wanted to be. I can't say whether any of my so-called determination ever came to fruition, because as independent as I like to think of myself, I'm also pretty feckless and absent minded.
And it got me thinking. Because there is plenty of good advice been shared by people in a good position to offer good advice. The fantastic Brain Pickings is an endless source of this advice, and if you've never visited that website you really should. You can read all the advice the written word has to offer, but how much do you take to heart? Is a lot of it not just idea juice that will inspire you somehow to focus in a particular way? Our conscious actions are influenced by our past experiences or by the experiences of people we know. What I mean is that if you want to make the most of advice it's imperative that you seek from someone who you love or respect, or indeed both if you're lucky enough to have a person that fits both of these categories.
I know that when I write something I'm particularly proud of there first opinion I seek is Herself's. I can't say that it's because she's an expert on anything that I write, but because it's her view on life I look to first. I see her as a very balanced and logical thinker and a person with a particularly insightful view on the rest of the world. I look for the opinions of others too, of course, for different reasons and when seeking different results.
F. Scott Fitzgerald's advice to his daughter Frances in a 1933 letter is something worth reading now. The infamous writer, fond of a drink, a psychologically troubled spouse, and for penning some of the finest novels of the twentieth century was, in several respects, aptly positioned to offer advice to his daughter. There's the love angle covered, and because of the work he produced the respect angle is arguably covered too. Enough of my waffle. Here's the letter:
DEAR PIE:
I feel very strongly about you doing duty. Would you give me a little more documentation about your reading in French? I am glad you are happy– but I never believe much in happiness. I never believe in misery either. Those are things you see on the stage or the screen or the printed page, they never really happen to you in life.
All I believe in in life is the rewards for virtue (according to your talents) and the punishments for not fulfilling your duties, which are doubly costly. If there is such a volume in the camp library, will you ask Mrs. Tyson to let you look up a sonnet of Shakespeare's in which the line occurs Lilies that fester smell far worse than weeds…
I think of you, and always pleasantly, but I am going to take the White Cat out and beat his bottom hard, six times for every time you are impertinent. Do you react to that?…
Half-wit, I will conclude. Things to worry about:
Worry about courage
Worry about cleanliness
Worry about efficiency
Worry about horsemanship…
Things not to worry about:
Don't worry about popular opinion
Don't worry about dolls
Don't worry about the past
Don't worry about the future
Don't worry about growing up
Don't worry about anybody getting ahead of you
Don't worry about triumph
Don't worry about failure unless it comes through your own fault
Don't worry about mosquitoes
Don't worry about flies
Don't worry about insects in general
Don't worry about parents
Don't worry about boys
Don't worry about disappointments
Don't worry about pleasures
Don't worry about satisfactions
Things to think about:
What am I really aiming at?
How good am I really in comparison to my contemporaries in regard to:
(a) Scholarship
(b) Do I really understand about people and am I able to get along with them?
(c) Am I trying to make my body a useful intrument or am I neglecting it?
With dearest love,
Courtesy of openculture.com (another website worth checking regularly)
*
I like to think that I am not someone who dwells seriously on regrets. I take some into account, like when I was in UCD I should have volunteered for one of the University newspapers, and perhaps I should not have chickened out of taking English as a degree subject – all that confounded olde English… Sometimes I regret not trying harder, or for not standing up and asking for something. Nowadays I have a silly regret that I didn't prepare myself more for being more employable (at least on paper). And other crap which will struggle to bear much significance in the future.
When I think about it seriously, there is nothing here that I actually regret. If I could stop regretting one thing it would be to stop regretting things. But If I could go back in time and give myself some advice I would. If I could offer advice I would probably say things like don't worry, everything works out in the end, and those things you wanted to do don't matter in the long run, and that yes, life is not fair, and live it up. Similar to the majority of respondents, wherever they came from, on that Vanity Fair tweet, I am a normal, worried person.
But. But. But this got me thinking. Because the way we give advice depends as much on how we receive it, as I discussed above, as it does to how we share it. If we throw advice about carelessly it has no value. If we share it sparingly then each piece of advice is worth something more than simple words that pass from mouth to ear.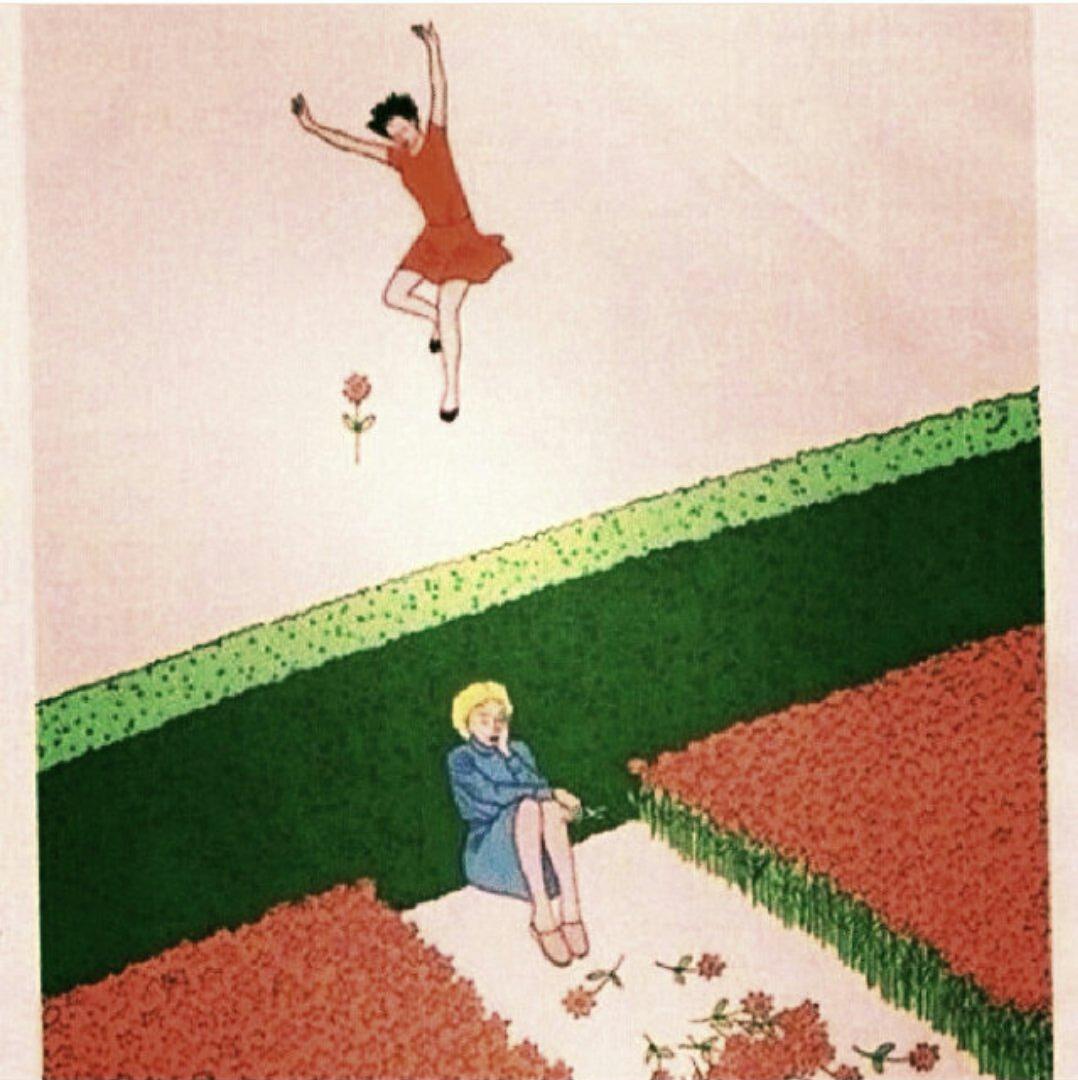 I will offer my advice to a younger me, advice that I still need to follow and advice I think I will need to adhere to until I die. It's pretty simple advice but it's something that I think would save me as it could have saved me in the past had I known the necessity for it.
I could say question everything.
I could say love yourself.
I could say don't let negativity spoil you.
I could say there is beauty in everything.
I could say that everything takes time to grow.
But what I will say is this. Always, always, look for advice. Seek it out. Listen to it. Judge it. Question it. Consume it. Love it. Manipulate it and use it as your own. Without it you will be on your own. With it you will have someone else's world and someone else's to make the most of. Bring all this advice together and ball it up and hold it tight to you because one day it will be useful even if it seems like a waste of time right now. Advice from loved ones, family, friends, peers, everyone has something to share. The more advice you get, the better suited you are to make the right decisions in life and less alone you will feel when these decisions are part of your future.
I just hope that it's good advice.
*
The whole way through writing this post all I could think of was this song.